The monotony of existence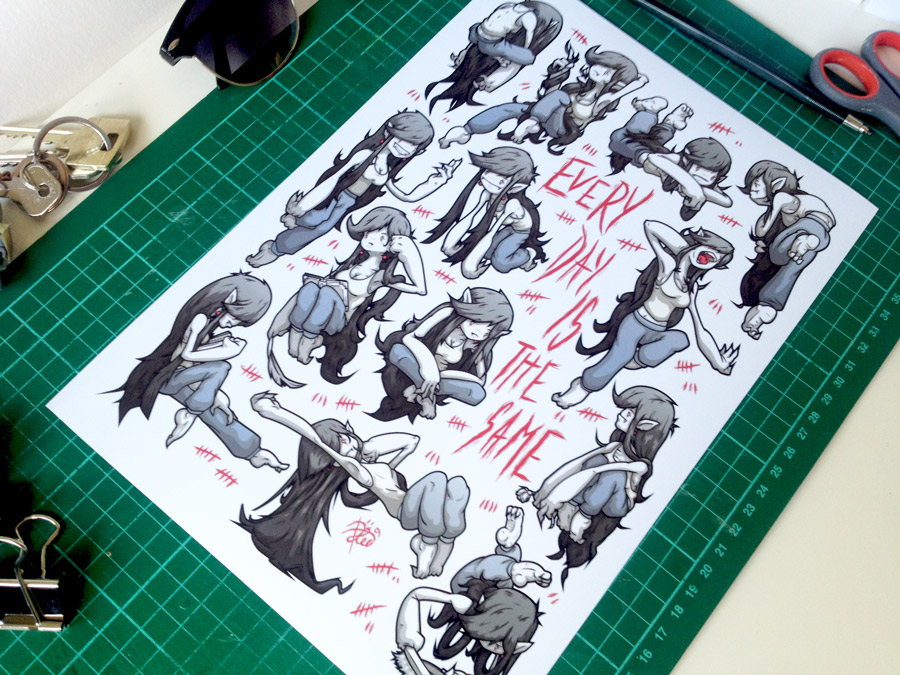 Chosen for comfort as opposed to any pretense of an ensemble. Tracksuit bottoms and an old ragged t-shirt. Four walls, looming ominously like sentinels – guards that watch over the only resident within. The constant hum of a computer fan battles a droll of music to combine into white-noise that becomes a dull ache focused deep between the eyeballs. Shackled to a daily endeavour that has long lost any significance. Life has become a routine, time broken only by sleep. Sustenance, shower, sleep. What is it all for? Every day is the same…
Sometimes I loose track. Maybe this is my own life. Maybe it is a fabrication.
Sitting alone at my drawing board I find it difficult to articulate my feelings. Focusing on a blank canvas, I put pressure on myself to conceive something original to express my frustrations. At once I am both exhausted and inactive.
Naturally, I start to think of a character, endowing them with these emotions. Boredom, fear, lethargy. Soon a form starts to follow, with a personality beginning to develop. A creature of the night for which time has lost all meaning, the reference points long since removed by a prolonged sense of solitude.